Versatile Extruded Polystyrene Sheets for Energy Efficient Homes from Foamex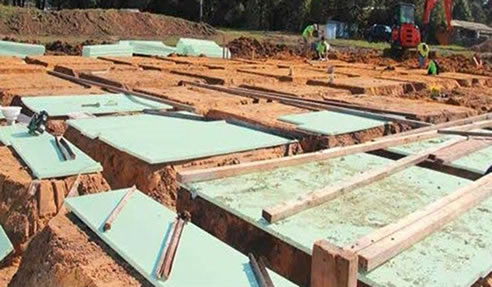 The increasing emphasis on sustainability transforms the way industry players are specifying building materials, including versatile extruded polystyrene sheets. It is common knowledge that the energy-efficiency of a building structure depends on the materials utilised in creating its envelope. Hence, choosing the right insulating material is crucial in achieving the required insulation performance of a building project.
With a track record spanning more than three decades, Foamex remains one of the respected industry leaders responsible for the innovation, creation, and distribution of expanded and extruded polystyrene.
Product Focus: Styroboard® XPS Versatile Extruded Polystyrene Sheets
Created for Australians by Australians, Styroboard® XPS provides numerous advantages that come from the way the versatile extruded polystyrene sheets are manufactured. Styroboard® is developed through extrusion, a continuous process that produces its unique closed cellular structure. The extrusion process also results in a smooth skin on the top and bottom side of the polystyrene panel.
The closed cell matrix of versatile extruded polystyrene sheets blocks water from infiltrating through the insulation materials. Hence providing long-term strength, durability, and resistance against vermin attacks, premature deterioration, and rot.
Compressive Strength
Styroboard® XPS is known for its high compressive strength, making it the ideal insulating material for the most challenging applications, such as under slabs, flat roofs, concrete floors, foundations, plaza, cold storages, podium decks, podium decks, roof spaces, green roofs and perimeter insulation. When compared to expanded polystyrene, Styroboard® XPS has a higher compressive strength than expanded polystyrene.